Brocatelle CLE DES SONGES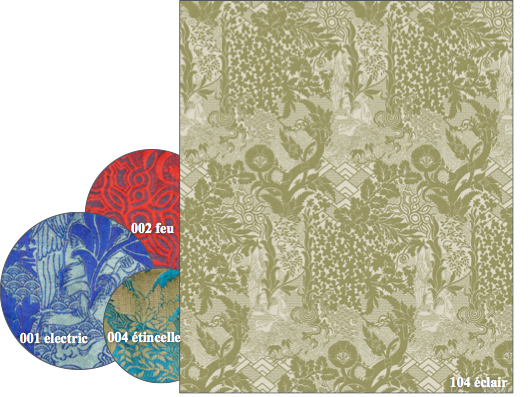 Download file.
This is a pure creation, it arises from a collaboration with Thierry Veron-Dentressangle: textile designer, it draws from our rich archives and is inspired by the many documents it contains: Japanese Katagami from XIX° century, high relief cut velvet, sketches from the thirties, ....
The mix of many motifs up to the baroque borrows from and assimilates many references as in the period of Napoléon III.
Reference 79632 Brocatelle Clé des Songes:
128 cm / 50.39" wide
quality: linen 57%, cotton 32% & silk 11%
sold by repeat 151 cm / 59.45'' heigh
4 colors