Opening Ceremony for the Peter the Great Hall
The State Hermitage Musem in St. Petersbourg
On 9 December 2015, during the Hermitage Days, Prelle was present at the grand opening of the Peter the Great Hall, to celebrate the completion of the restoration of the fabric, after 5 years of works.
The original wall velvet panels and the throne, which were originally woven in 1856 by our ancestors Le Mire Père & Fils, were deteriorated and the embroidery was completely oxidized. It has now been replaced by silk velvet made in our workshop in Lyon in 2014.
After a careful work of restauration, the original embroideries were re-installed after being cleaned by laser on the new silk velvet panels.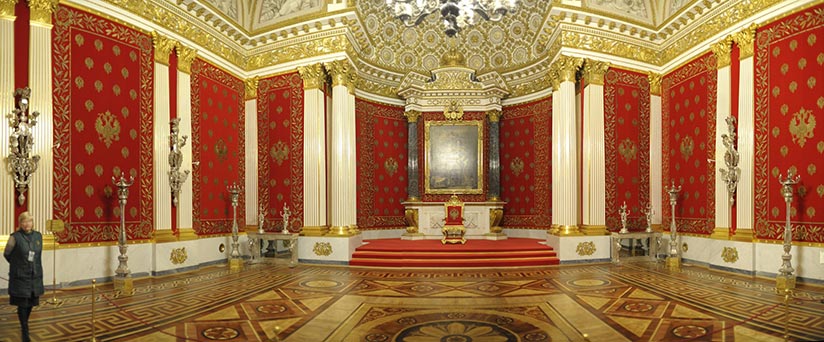 Plus d'informations et de photos sur le site de l'Ermitage.