Nos disculpamos, esta página está en proceso de traducción.
MARIE STUART Fleuret
Originally commissioned in 1964 for the Metropolitan Museum of Art, this jaspé fleuret uses codes of Italian velvet popular in the 15th century. The repertoire of colors are inspired by the landscapes of Scotland.
Reference 8241 Fleuret Marie Stuart:
126 cm / 49.60" wide
quality: fibranne 100%
repeat 53 cm / 20.86"
6 colors
Fleuret ECORCE
Under item number 69615, Fleuret Ecorce, is 124 cm wide, in a fibranne and wool mix. It is available in 12 colours:
001 érable
002 bouleau
003 chataignier
004 pin
005 céruse
006 bambou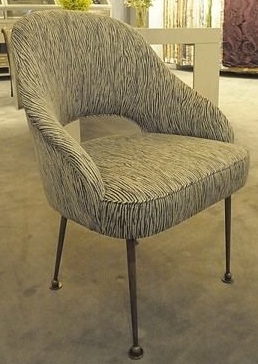 007 orme
008 iroko
009 merisier
010 cèdre bleu
011 acajou
012 ébène de macassar
Download file.
Toile SUZANI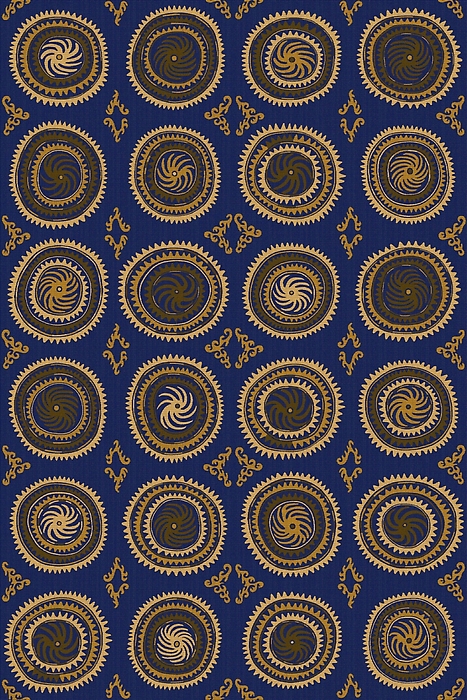 To simulate the appearance of the original hand embroidery of these Textiles from Uzbekistan, careful design work focused on the irregularity of each form symbolizing the protective orb.
On the blue background in a traditional indigo, reference 99618, Toile Suzani is available in 126 cm wide, quality: silk 54% fibranne 25% cotton and 21% in two colorations:
001 bleu et ors referencing straw marquetry
101 bleu et rouge referencing the pomegranate
Download file.
Damas CLAIR-OBSCUR
Damas Clair-Obscur was created from a renaissance design from our archive fund that we deconstructed with a positive negative backlash to create a checkerboard modern looking.
The weaving structure of damask "satin" and "taffeta" allows the desired contrast with the matt and glossy reflections. Its name comes from chiaroscuro technique of photography to play on the contrast of darkness and light.
Damas clair-Obscur, reference 89611, is woven in a cotton and silk quality, 128 cm width, in 9 colors:
001 avant la pluie
007 ciel de plomb
008 crépuscule
101 ciel de mousson
107 clair de lune
108 ciel d'orage
201 sous bois
301 nuit d'encre
401 tempête
Lampas FERRARECCIA
Lampas Ferrareccia is based on drawing number 6500 from our 19th century pattern books. Originally, it was a cut and loop pile velvet in gold and silver.
The document shows the direct influence of 16th century Spanish and Italian designs on 19th century French productions. The symmetrical motif consisting of pomegranates and foliage is a feature of the Renaissance. decor widely used during the 19th century, that was popularly called ironwork decoration.
Under item number 99603, the lampas Ferrareccia is 124 cm wide, in a silk, fibranne and cotton mix. Sold by repeat only (0.96m), it is available in 4 colors:
001 Chrysocolla
005 Pierre de Lune
009 Améthyste (coloris photo)
101 Acqua Marine