Satin Façonné Gustave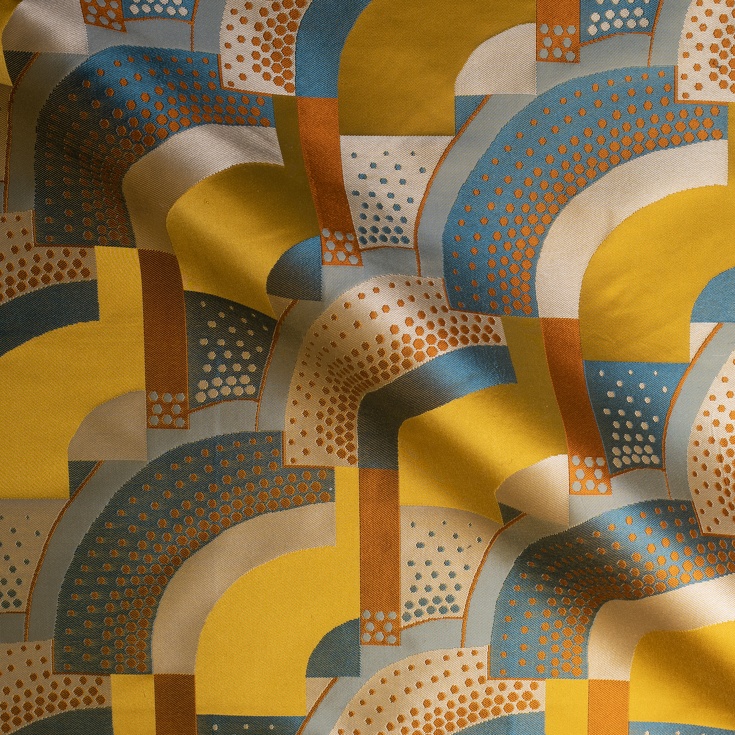 128cm - 50.39" wide
Silk 100%
Repeat of 32 cm - 12.6" wide
5 colors
Gustave undoubtedly reflects its time, one of grand architecture and geometric shapes. This Art Deco pattern is an homage to the various ways art could transpire in everyday life. Each colourway is the name of a metal that could be used for the most precise artwork such as jewellery, or on the contrary, for the fiercest skyscraper. Gustave can either be subdued with its cream shades, playful with its yellow tones or all out, in its black colorway. A true chameleon, ready to either steal the show or accompany it with ease.
Satin Façonné Palais Saint-Pierre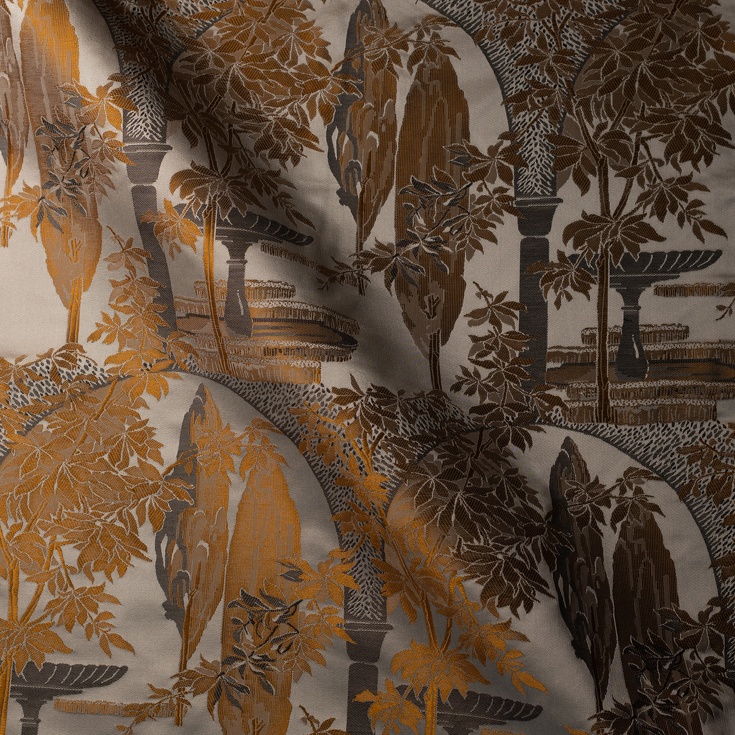 128cm - 50.39" wide
Silk 66% Cotton 34%
Repeat of 74 cm - 29.13" wide
4 colors
The gardens of the Palace Saint Pierre, the current Museum of Fine Arts in Lyon, evolve depending on the seasons. We decided to depict each of them, as Thérèse Prelle, the grandmother of the current heir of the company, would have known it. Trained at the very school of Beaux Arts in Lyon, under the same roof as the museum, she left drawings behind her, as testimonies of a time. So we remember, the way this garden used to be a hundred years ago, and how it still is, either under a snow mantle or proudly showing its flowery dress.
Satin Façonné Khépri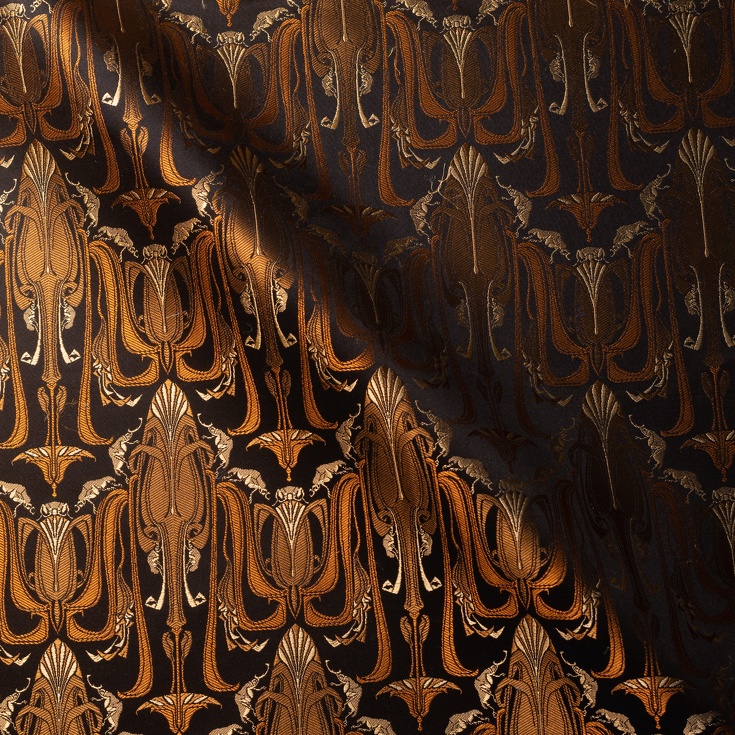 128cm - 50.39" wide
Silk 100%
Repeat of 34 cm - 13.39" wide
4 colors
Khepri is the god of the morning sun in Egyptian mythology, represented as a human with the head of a scarab beetle. Egyptians believed that each day the sun was reborn, thus laying hope of brightness after a dark night. The small beetles on this Art Nouveau pattern decorate this message across the fabric, shining rays of brightness through its silky shine.
Brocatelle Clémentine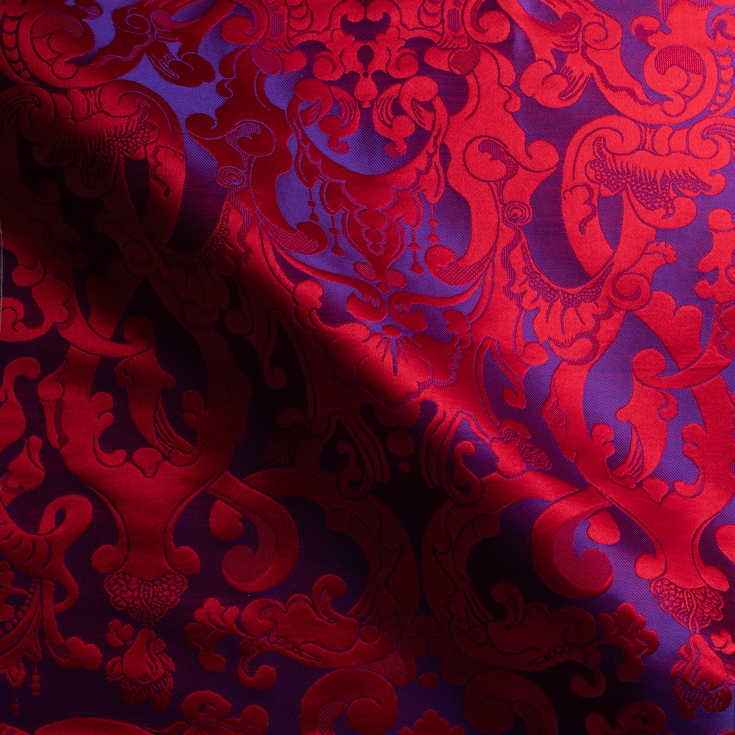 128cm - 50.39" wide
Silk 58% Linen 42%
Repeat of 69 cm - 27.17" wide
6 colors
This Louis-Philippe fabric is named after one his favorite daughter, Clémentine. Woven as a brocatelle, a linen thread comes and puffs the motif to give it a unique richness. The colours, keeping in mind how much attention was put on gastronomy at the time, and most particularly patisserie, leave us with a sweet taste in mouth. Clementine can either be kind, cheerful, or more elegant, depending on how strong its colour shine. A motif, definitely from the 19th century, but which can give hints of delicious modernity.
Satin Façonné Océan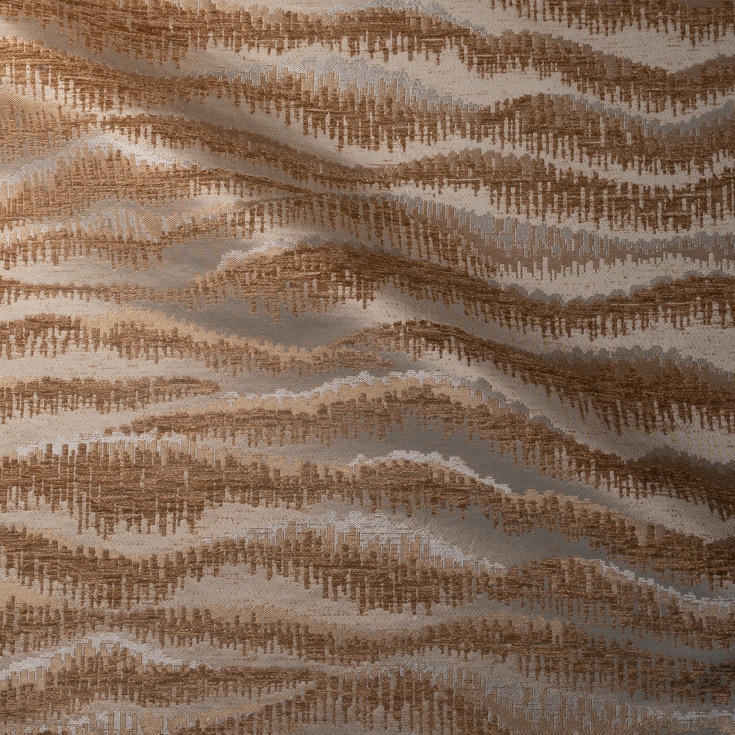 126cm - 49.61" wide
Silk 51% Fibranne 49%
Repeat of 35 cm - 13.77" wide
5 colors
The ocean can have many faces. It can be peaceful, clear as the shallow waters of a lagoon, or it can be, on the contrary, the darkest tumultuous storms possible. We will remember the seas by the vast ocean of possibilities they represent and how singular they can feel to each one. Our Ocean has five faces, expressed through a velvet thread, fives ways for the waves to express their tireless movements.
Brocart Ivresse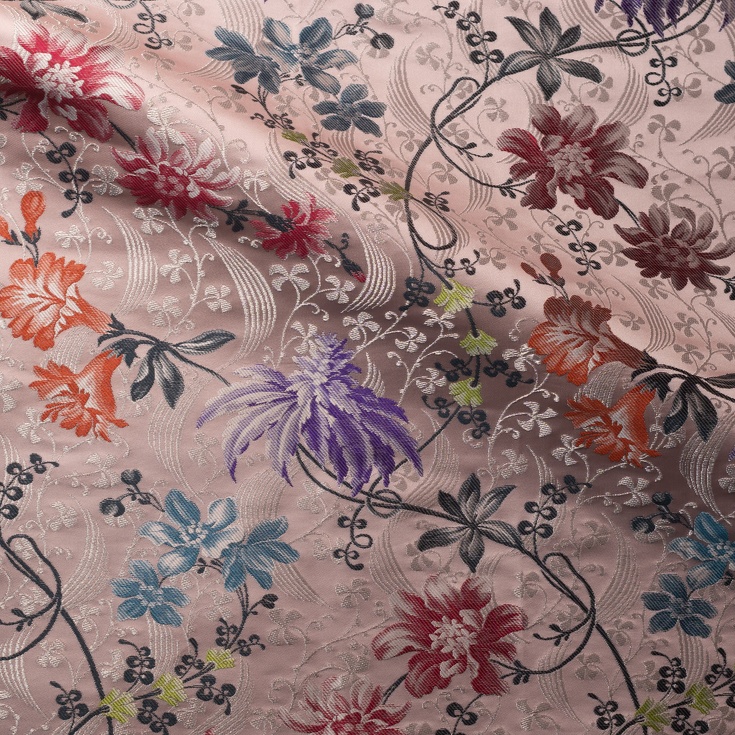 128cm - 50.39" wide
Silk 83% Silver 12% Viscose 5%
Repeat of 66 cm - 25.98" wide
To continue with our proud Galy & Galien, there comes Ivresse. A brocade made with a silver thread, guiding us through its shapes and its voluptuous flowers of the 18th century, revisited with some pop colours, there and there.