Brocart Argent Lully
This design for this pattern, by Henry, a specialist in Liturgical textiles, uses accents of gold and silver as in the original design. The motif references the patterns found in Cordoue Leather much in vogue in the early period of Louis XIV.
The name Brocart Argent Lully, is a tribute to the brilliant director of music at court, known for his grand and exuberant theatrical and musical performances. This fabric preserves the spirit and essence of the original creation though the use of silver yarns.
Under the reference 69639, Brocart argent Lully is proposed:
in 128 cm wide
in a quality silk 49%, cotton 39% and silver 12%
sold by repeat of 70 cm
in 4 colors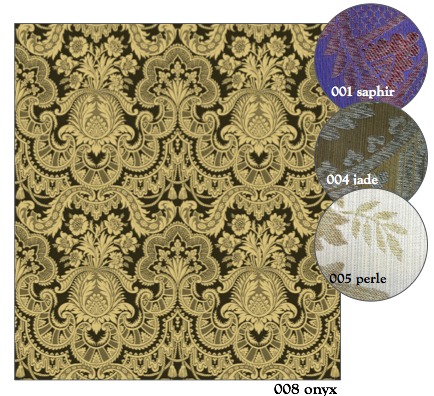 Download file.