Lampas Pondichéry
A reproduction of one of our eighteenth century archives, this reproduction in large width is sold by the repeat. It alludes to the French presence in the Indian territory of "Puducherry" in the seventeenth century.
The originality of the iconography in this drawing sets the tone of the design, combining French classicism and Orientalist splendor.
Under the reference 99651, Lampas Pondichéry is proposed:
in 146 cm - 57.48 inches wide
pure silk
sold by the repeat of 179 cm - 70.47 inches
4 colors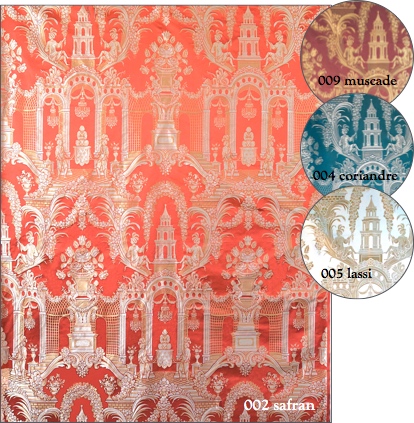 Download file.