September 7th in our Paris showroom: Le Petit Salon Bleu
Maison Schiaparelli ©
Show guests Haute Couture Spring/Summer 2017
With lampas cachemire fond crème, Pattern 9399.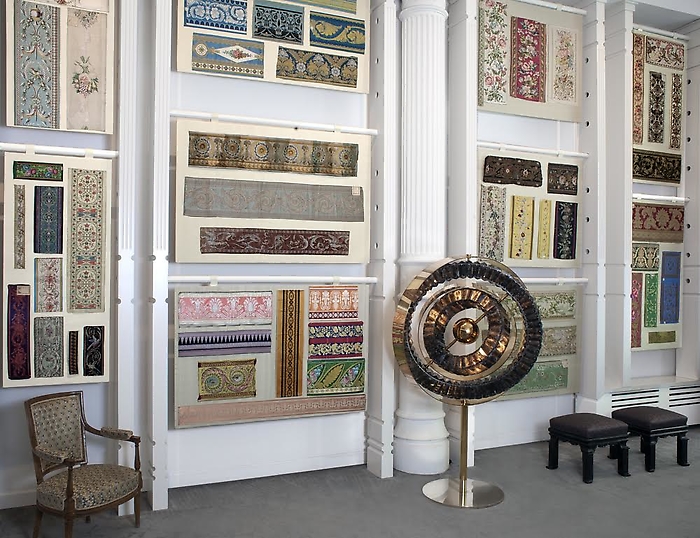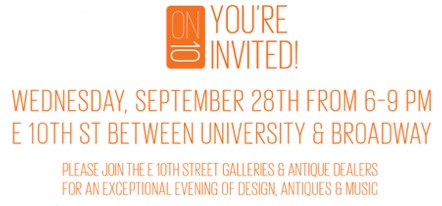 September 2016, Our New York showroom is pleased to present a collection of exceptional borders from our Archives; some dating back to the 18th century.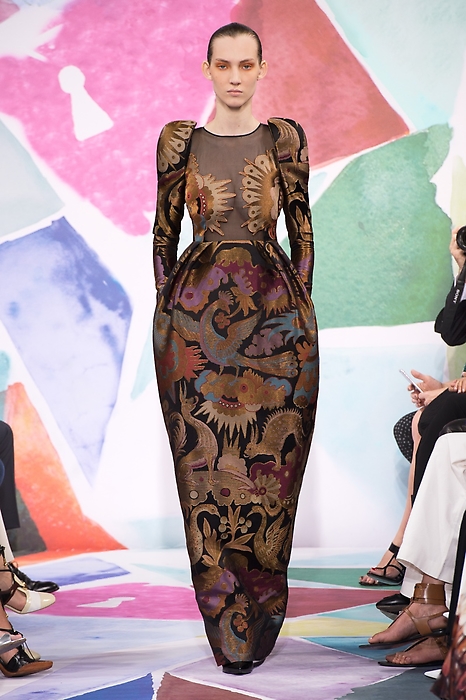 Maison Schiaparelli ©
Show guests Haute Couture Fall/Winter 2016-17
with lampas brocard Fantasia, Pattern 4607.
Stan Smith dresses in silk for Roland Garros.
September 2014 - September 2017, Prelle invites you to enter our private world of weaving to see an exceptional brocade destined to cover a chair that once belonged to Marie Antoinette:
Inauguration de la Salle du trône de Pierre le Grand
Musée de l'Ermitage à St Pétersbourg
Le 9 Décembre 2015, à l'occasion des Journées de l'Ermitage, Prelle était présente à la cérémonie organisée pour la re-ouverture de la Salle du trône de Pierre le Grand au Palais d'Hiver après 5 ans de travaux.
Le velours original des panneaux muraux et du trône, initialement fourni en 1856 par nos prédécesseurs Le Mire Père & Fils, était complétement déterioré et les broderies oxydées. Il a été remplacé par un important métrage de velours de soie tissé à Lyon en 2014.
Après un minutieux travail de restauration, les broderies d'origine ont été re-appliquées sur les nouveaux panneaux de velours.
Plus d'informations et de photos sur le site de l'Ermitage.
New Textile Collection
Since April 2016, Prelle introduces a new textile collection drawn from our archival documents colored for today.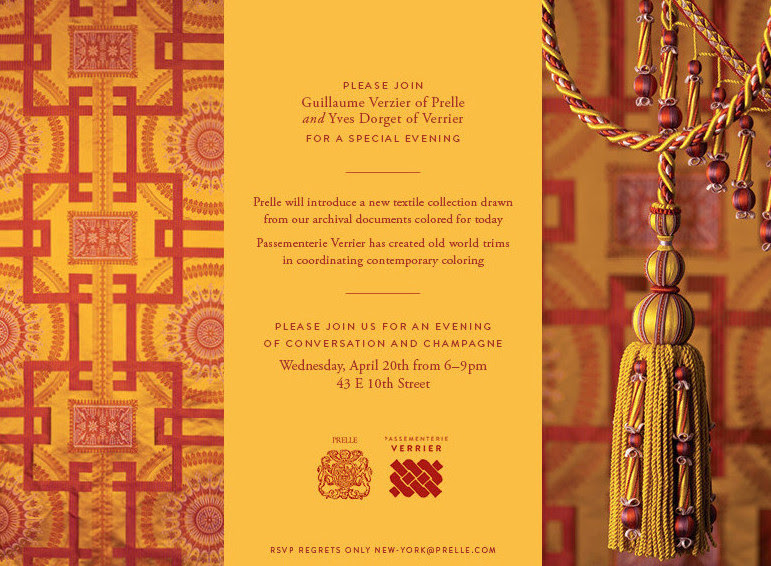 More information.

PLEASE JOIN THE EAST 10th STREET GALLERIES AND DEALERS FOR
the first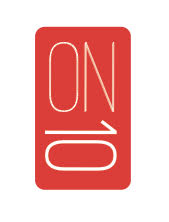 spring event !
Wednesday, May 18th 2016 from 6-9 pm
43 E 10th Street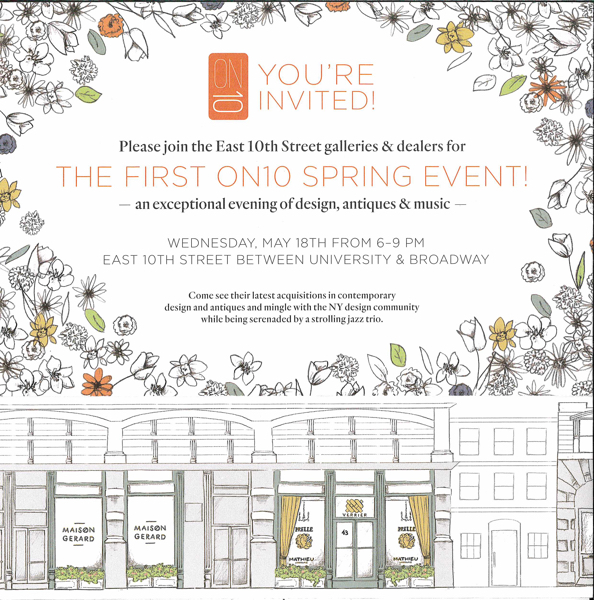 Prelle Manufacture is pleased
to present New Textiles in our Collection
on Thursday 21st, Friday 22nd and Saturday 23rd, January 2016
9:00 - 6:00 in the Paris showroom
The exhibition runs until Mid April.
With Passementerie VERRIER - Paris
Exceptionnal opening Saturday 23rd, January
​

Presents The Marie Antoinette Gown - December 2015
The Spirit of Couture is to create, preserve, and appreciate one of a kind pieces of beauty. La Manufacture PRELLE, a fabric company since 1752 and family business for five generations, has created timeless fabrics for the mot renowned people in history.
Maggie Norris Couture is proud to present the Marie Antoinette Gown. Through a highly complicated and rare process, this fabric by PRELLE dawns a warp printed pattern that was so beloved by the late French Queen herself. Now, a woman can slip into a dress that will make her feel as Grand as the Palace of Versailles.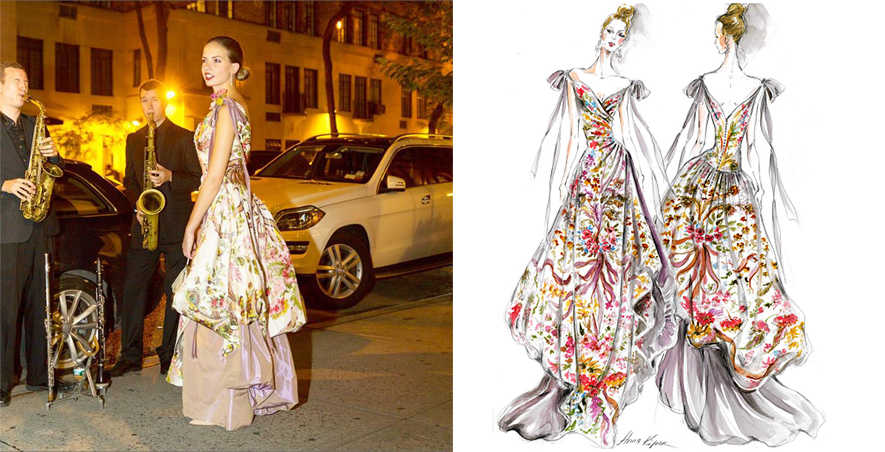 ​
Photography by Andrew Le Pera Model Victoria Marie
Illustration by Anna Kiper​
Prelle Manufacture is pleased
to invite you in the Paris showroom:
on Thursday 22nd and Friday 23rd, January 2015 9:00 - 7:30
to present New Textiles in our Collection.
Passementerie VERRIER will join us for this event,
introducing original trims designed to color coordinate with the textiles.
The exhibition runs until February 25.
Joséphine, la passion des étoffes
October 24th to February 20th, 2015, Paris Showroom
This exhibition is part of a series of tributes to Josephine marking the bicentenary of her death.
Josephine being one of the most prominent "merveilleuses" of the Directoire Period, and to please Napoleon's requirements for the promotion of the textile industry, happily complies by increasing in both quantity and sophistication to her clothes and accessories. She becomes an avid collector of the finest fabrics and rarest jewels.
Josephine's taste for the Greco-Roman embroidered gossamer dress will be very different from the textile choices of Napoleon's decorators: Percier and Fontaine who choose more luxurious silk fabrics to adorn the Imperial Palace.
These fabrics and borders will be characterized by the vivid and daring use of color and absolutely new iconography: stylized flowers,and specifically design motifs to glory and power of the Greco-Roman (greek key, palm, palmette, arabesque ...).
We present this exceptional collection of borders to accompany dresses, accessories and furniture that have been lent by generous partners.
Download the french press kit.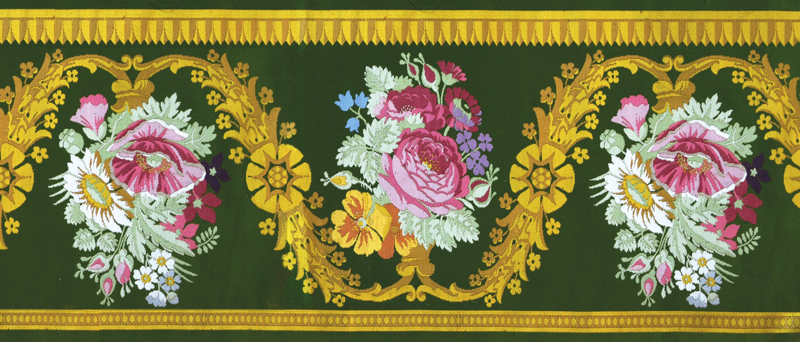 Wild Flowers / Fleurs en campagne
June 6, 2014 to November 2, 2014 at Parc de Bagatelle, Paris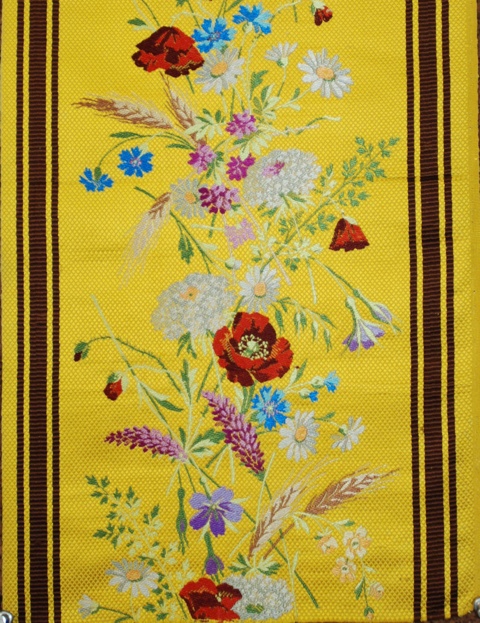 This summer Prelle participate in an exhibition at the colorful and bucolic Gardens of Bagatelle.
Organized by the City of Paris, the exhibition "Wild Flowers" presents poppies, cornflowers, daisies, lilies and other wild flowers in multiple decorative arts formats, such as fans and textile.
For this occasion, Prelle has lent ten significant archival documents from the XVIII to the XX century; also included are interpretation of the flowers symbolism.
The charm of the place together with the quality of these pieces transforms this lovely walk into an unforgetable moment.
For all the details:
Download the poster of the City of Paris.
Prelle is pleased to introduce Passementerie Verrier
June 2013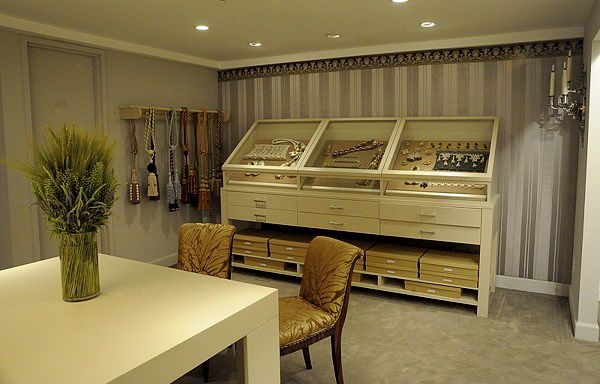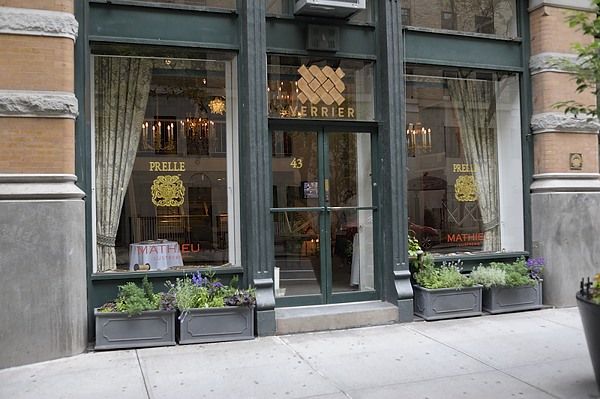 Passementerie Verrier (creating, fabricating and reconstituting trimmings), represented by Yves Dorget is the last craft passementerie atelier in Paris with wooden 19th century machines, where they work by hand. There, the amazing refinement of tiebacks, tassels, fringes and braids that are created contribute to the creations of the interior decorators. In collaboration with Prelle, Wallace Collection, Chateau de Fontainebleau, ....
Elégance and fabrics at the time of The Great Gatsby
November 29, 2013 to May 28, 2014 at our Paris showroom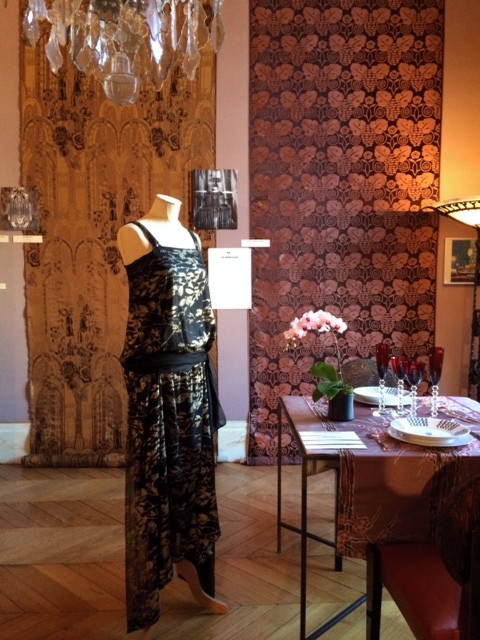 The Archives of the factory is particularly rich for the Art Deco period.
From 1913 to 1926 appear in the pattern books drawings from creators that will mark this period: Louis Süe, André Groult, Jacques Palyart, Sue&Mare, Charles Stern, Maurice Dufrêne, Suzanne Lalique, Jacques-Emile Ruhlmann.
The home design cabinet is also not left out: Aimé Prelle with compositions of ethnic inspiration and then her daughter Therese Verzier use with subtlety of stylized structures and architected landscapes.
This presentation connects to the exhibition "1925 when Art Deco seduced the world" em> at the Cité de l'Architecture et du Patrimoine for which Prelle contributes by archives and reissues loans.
Download the french press release.
Silk in all states: french second Empire
May 27, 2013 - October 18, 2013 at our Paris showroom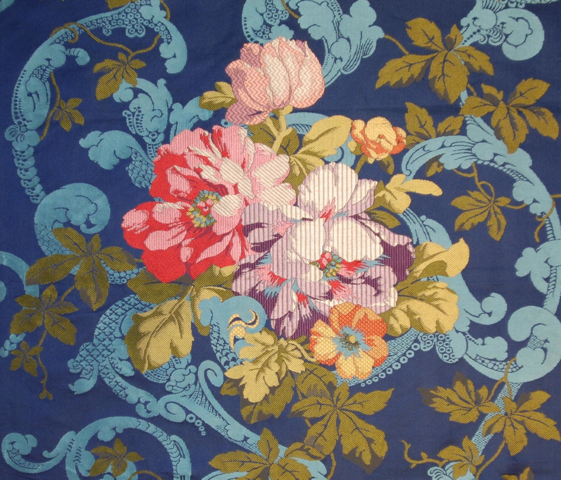 The Second Empire is a period of splendor and prosperity in French decorative arts. New production techniques, combined with the know-how of traditionally skilled artisans, provided an abundance of high quality materials. As well, during the Second Empire, an eclectic array of motifs—some historical, some exotic—suddenly inundated every nook and cranny of French interiors.
A privileged class developed—the Rothschilds, la Marquise de Paiva, Jean-Francois Cail, and the Camondo family, among others—and this new class was born from the European bourgeoisie in the years following the French Revolution. Yet their decorative style continued to follow the references and traditional values from the days of the monarchy. They decorated their homes in the style of Louis XVI or Louis XIV, Henri IV or gothic France.
Despite the variety in the elements of these decors, they find a common ground in their outrageous dimensions and colors, as well as in the abundance of their production. The silk patterns from this period conserved in the Prelle archive, leave an impression of a period of extravagant decorative schemes that continue to surprise us today.
The exhibit in the Prelle Paris showroom is organized in affiliation with the exhibit Folie textile. Fashion and decoration during the Second Empire at the Palais de Compiègne to which the manufacture has loaned a selection of archives.
Download the french press release.
Japonisme and exoticism in the Lyon silk industry 1860-1930
November 21, 2012 - April 12, 2013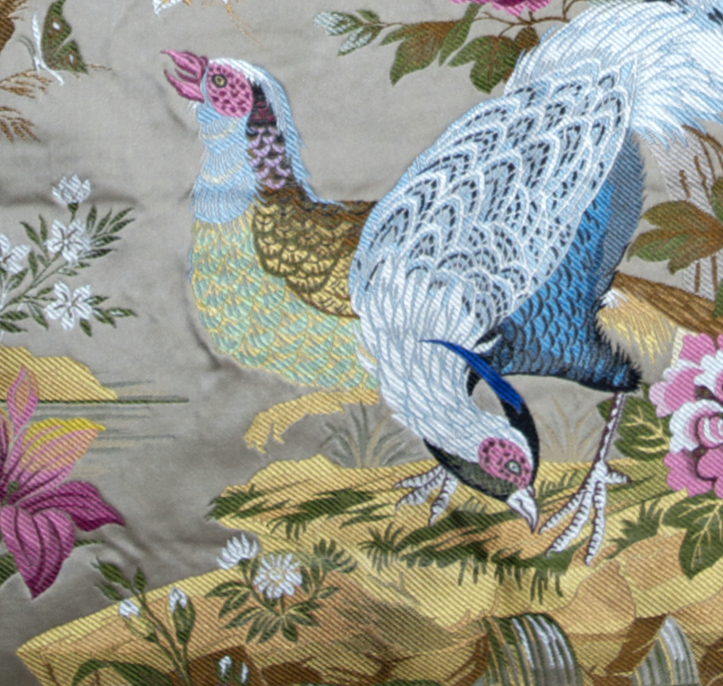 European arts were deeply affected by the discovery of Japanese culture after the opening of Japanese commerce to the Western world in the late 1850s. Lyons' looms participated in the trend of Japanese inspired creations, le japonisme, weaving geometric elements taken from paper stencils, katagami, and using animal and floral motifs found in Japanese color prints.
Upcoming exhibition illustrates "le japonisme" in Lyons through a selection of pieces from the Prelle archive : Japanese inspired fabrics designed by Eugène Prelle during late XIX° century in Lyons and the Prelle family's collections of katagami and "le Japon Artistique", the celebrated art review edited by the gallery owner Siegfried Bing.
Download the french Press Kit.
Exhibits and events of past years :
Woven Marvels, Embroidered Treasures : vestments by the Sisters of the Visitation
May - September, 2012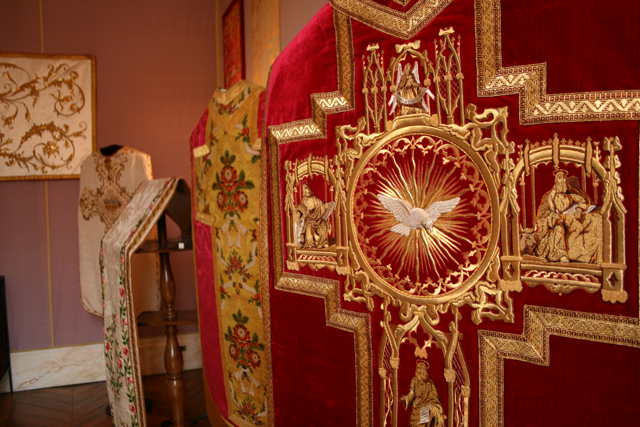 This summer the manufacture has partnered with a delightful museum from Moulins (Central France) that conserves a special collection of vestments created by the Sisters of the Visitation. The chasubles and other ornements date from the 17th century through the end of the 20th century and originate from monasteries throughout Europe. They are made of similar silks to those in the Prelle archive, often decorated with ornate embroidery patterns.
Two exhibits have been organized to present the most impressive pieces in the collection. Woven Marvels, Embrodered Treasures is showing in the Prelle-Paris showroom. The second exhibit, Sacrées soieries ! is being shown in the Hôtel Demoret, Moulins. Both of the events are officially recommended by Christian Lacroix.
Download french Press Kit.
Richard Peduzzi's Indiscretion
From November, 2011 - March, 2012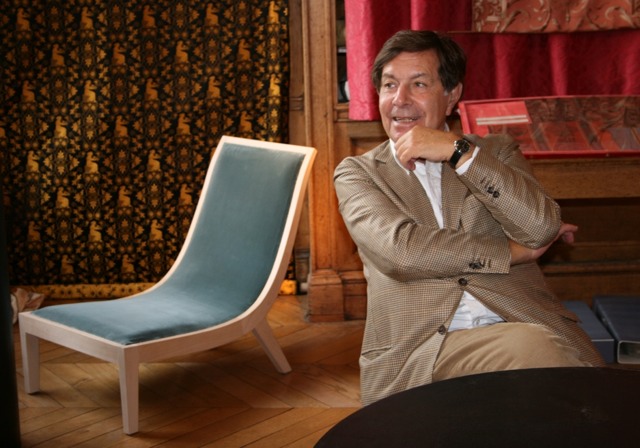 In the Prelle Paris show room, 5 Place des Victoires: This Fall, the Paris show room will premier « Imprudences » : a series of hand crafted furnishings that combine the elegant and smooth lines of renowned designer Richard Peduzzi with the daring colors of Prelle's fabrics....
The combination of Peduzzi's sleek wood and iron forms with the brilliant chromatic schemes of Prelle's silks results in creations that are at once bold and voluptuous.
This past year, Mr Peduzzi has applied his talents as set designer in Patrice Chereau's productions of Rêve d'Automne and I am the Wind performed in France and England. After creating the scenery of Tosca for the Metropolitain Opera House, Richard Peduzzi will return to New York as set designer for Elektra in the coming months. As architecte and furniture designer he is often found at Clerc Milon where he is currently building a demeure for the Rothschilds.
Download french Press Kit "Imprudence" from R.Peduzzi
Versailles : L'antichambre du Grand Couvert regains its magnificence ... ...
Located in the Grand Appartement of the Queen, the antichambre du Grand Couvert regained its luster thanks to a major restoration campaign. [....] The walls were hung with crimson silk damask patterned by a 18th Century document which has been maintained in the Manufacture Prelle archives.
See the article by Nicolas Milovanovic in L'Estampille L'Objet d'Art December 2010.
Sept 2010, Village : Opening of our new Show-Room
This is our new adress in town :
43 East 10th Street – New-York, NY 10003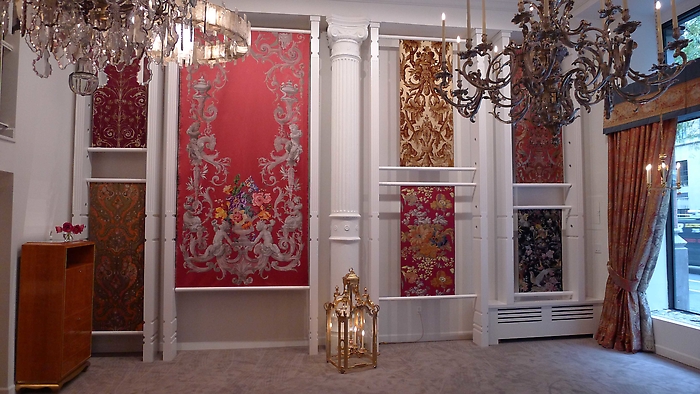 Paris exhibit : Philippe de Lasalle
Oct 2010 to March 2011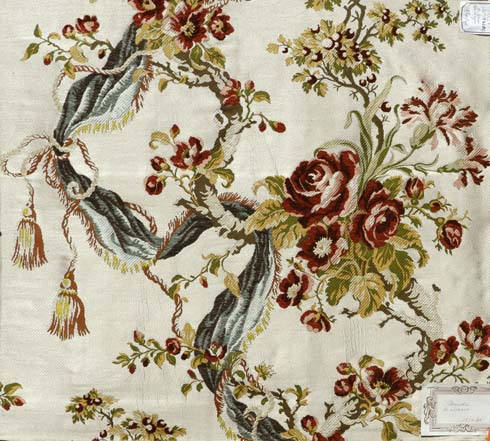 2010 is Franco-Russian year in France, and Prelle has decided to participate with an exhibit in the Paris office showcasing one of Lyons' most important weavers – Philippe de Lasalle – and his important relations with the Russian imperial court, notably Catherine the Great.
Alongside the Prelle archives, the Musée Gadagne and the Musée des Tissus have both lent a selection of Philippe de Lasalle fabrics and documents. The Fondation Napoléon and Atelier Louis XIV will also contribute several eighteenth century pieces to the showroom decor.
Woven Antiquity: decors and decorative arts (1780-1815)
May to October 2010
This installation follows the Louvre's exhibition Antiquity Dreamlife, which focused on a turning point between two world views; this transition is seen through painting, sculpture and architecture.
The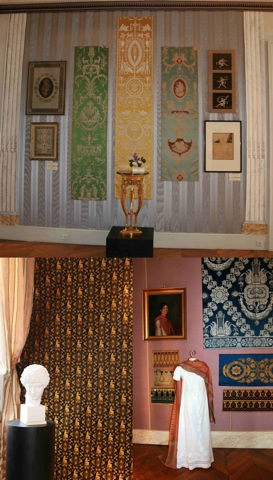 archives of Prelle and loans from prestigious institutions (Fondation Napoleon, Mobilier National, Zuber) illustrate the central role of the decorative arts in the evolution to the return of the antique. This return is the effect of Archaeological discoveries at Herculaneum and Pompei; having brought many material to the attention of creators and designers.
Fabrics from the Time of Louis XIV - from the Gold, Silver and Silk brocade in the King's Bedchamber at the Chateau de Versailles to the Delicate Flowered Embroidery of the Sisters of the Visitation
From October 2009 to May 2010
In this exhibit, our visitors discover Prelle's most beautiful Louis XIV textile archives. The Prelle archives include recent re-weavings for historical monuments throughout Europe, as well as reproductions dating from the 19th century.
The most impressive of the fabrics is the brocade woven by Prelle artisans for the restoration of the King's bedchamber in Versailles. In our exhibit, the brocade is displayed alongside its model, an 18th Century archive from the Mobilier National--the French institution that conserves furnishings of all national monuments.
Our partners in the display include our friends at the Museum of the Visitation in Moulins. They have provided the magnificently embroidered pieces that were created by the Sisters of the Visitation for the canonization of Francis of Sales in 1665. As well, the Galerie Gismondi lent to our exhibit a beautiful and rare Boulle desk.
Last October's International Fine Art & Antique Dealers show in New York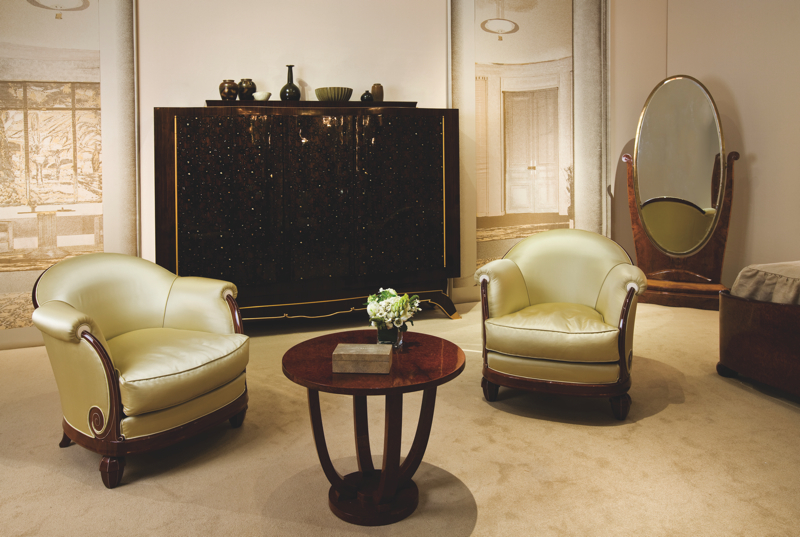 2009's Last Stand (Or the Fine Art and Antiques Booth to Beat in 2010)by Andrew Myers - January 14, 2010 - The Faster Times
[.....]But the stand I think back to most often is Maison Gerard's at last October's International Fine Art & Antique Dealers show in New York (pictured above and below). It wasn't the most expensive, immediately jaw-dropping or intricate. It was considered, restrained, quietly revolutionary, pretty of course, and smart as hell. Maison Gerard is located in New York and specializes in French and American Art Deco furniture, objects and lighting.[.....]
At this year's International, their stand was inspired by a post-war vanity by French furniture designer Jules Leleu once owned by the Countess Douieb de Lonlay. Around this piece (an exceptional and unique vanity, notes Drut), the two gallerists built an entire boudoir using other Leleu pieces from other commissions.[.....]
Lovely as the Leleu pieces are, the stand's pièce de résistance was the two 120-inch-high by 57-inch-wide woven fabric panels depicting a pair of doors opening into another room. Inspired by a period photograph of an interior designed by Leleu in 1927, and reproduced in the 2008 book House of Leleu: Classic French Style for a Modern World, 1920-1973 by Françoise Sirex, the panels were commissioned by Maison Gerard from the legendary Lyon-based textile house Prelle—which in turn wove the panels on a brand new, state-of-the-art loom that was five years in the making.
To read more: The Faster Times:
From October 14 to January 24 2010, Wallace Collection, London
No Love Lost, Blue Paintings by Damien Hirst
The Wallace Collection accommodates an exhibit of 25 paintings of Damien Hirst. Their display in one of the most intimate museums of the world is quite significant. By contrast with the white walls of the contemporary art galleries, Damien Hirst chose an environment related to the great Masters, in the purest european tradition. The paintings are hung on background of blue silk Gourgouran moiré woven by Prelle.