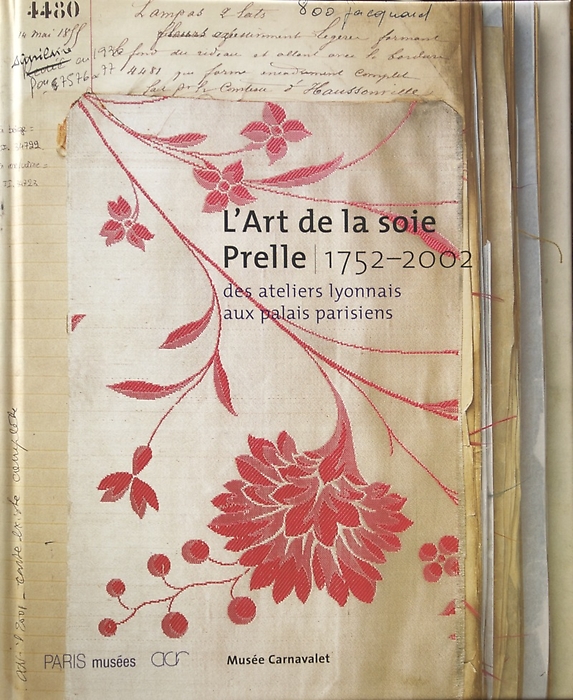 To celebrate two centuries of production, Prelle Manufacture chooses, in November 2002, the Carnavalet Museum to present to the public for three months its finest silks, carefully preserved in its archives. p>
Prelle Manufacture worked primarily for Parisian clientele through official orders: Opera, City Hall, Tuileries ... but also privates: Hotels in Paiva, Demidoff, Camondo ...
Paris orders, Lyon weaves, this is in a few words, the summary of the exhibit, which made traveling public through Lyon workshops to Parisian palaces.
"L'Art de la Soie, Prelle 1752 – 2002, des ateliers lyonnais aux palais parisiens" is divided into five parts :
History of Prelle Manufacture
Unusual material / complex technique li>
Preserved heritage li>
International recognition li>
Paris sets the fashion li>
This book is no longer available for sale from its editor Paris Museums but can be found on internet.